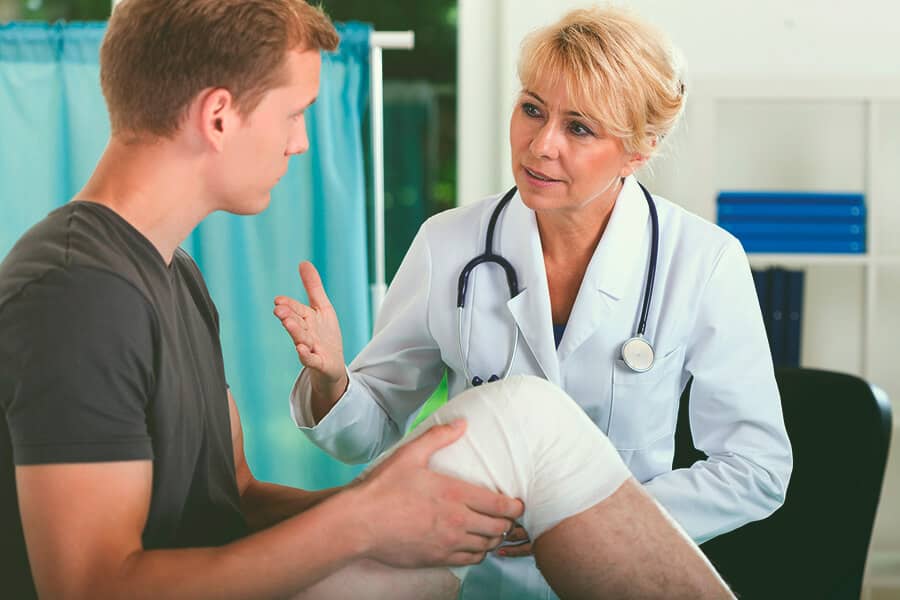 The recovery time of kneecap replacement surgery depends on what type of procedure was performed, the quality of the knee surgeon and on the health and age of the individual having the surgery. However, to speed up your recovery, it is important that you follow the advice of your surgeon after the surgery. Much depends on how you take care of yourself with regards to how soon you will be able to be up and running.
How Soon Will You Be Able to Be Up and About?
If you have undergone a minimally invasive kneecap replacement surgery, you will be able to stand up and walk on the very same day of your operation. The staff or nurse will help you stand and assist you in walking within the first 12 to 24 hours after the operation. During this time, it is highly encouraged that you use crutches or a frame when walking. In most cases, people will be able to walk independently, supported by a stick or cane, after just about a week.
While you are still staying in the hospital, you will be taught certain exercises that help strengthen your knee. You can begin doing these minimal and safe exercises the day after the operation. It is important that you only follow the advice of the medical professional.
It is normal to feel and experience discomfort when walking and exercising during the first few days. Other people also experience swelling in their feet and legs. If there is swelling, it is advised that you raise your legs to improve circulation. You may also be put on a motion machine while you are in bend to restore movement in your knee and legs.
Recovery At Home
You will only stay in the hospital, generally, for three to five days. This depends on how you progress and the type of kneecap replacement you underwent, whether it was traditional surgery or minimally invasive. Half-knee replacement and minimally invasive procedures usually require shorter hospital stay. Others even get discharged within the first three days after the operation, of course, upon the advice of your doctor.
When you are at home, take time to rest. It is normal to experience discomfort and tiredness. That is a normal aftermath of a surgery. Just follow the advice of your surgical team and other medical professionals that had a hand in your surgery. To speed up your recovery at home, avoid the things that the professionals asked you to avoid and continue exercising. It is better if you have someone who will assist you in your recovery at home for your safety. Just eat healthy and take care of yourself and you'll recover quickly.
How Long Till You Feel Normal
You can do away with the crutches, frame or stick after six weeks. By this time, you can now resume your normal leisure activities. However, in some instances, the swelling continues up to three months. But this will generally not affect your movement and daily activities. Just avoid extreme sports and strenuous movements until you have fully recovered.
If you wish to know more about kneecap replacement surgery or if you are planning to undergo such procedure, make sure that you only contact a knees-only orthopedic surgeon like Dr. Tarlow. Contact us today to schedule your appointment.