Makoplasty Robotic partial knee resurfacing is a less invasive solution designed to restore the feeling of a natural knee.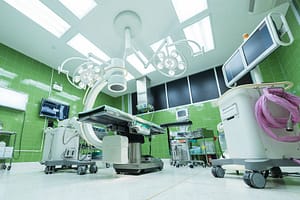 Computer Assistance Increases Precision of Component Placement in Total Knee Arthroplasty with Articular Deformity Computer Navigation is a valuable tool that surgeons use to accurately position components for Knee and Hip replacement surgery. Computer navigation is embraced by patients – it is common sense that technology is helping medicine to evolve and improve. However, there […]
Read More
Ready to Schedule a Consultation?
Get started today by completing our request form. If you have additional questions, contact us by phone or e-mail, and our trained staff will assist you to the best of our ability or have Dr. Tarlow address your question when appropriate.