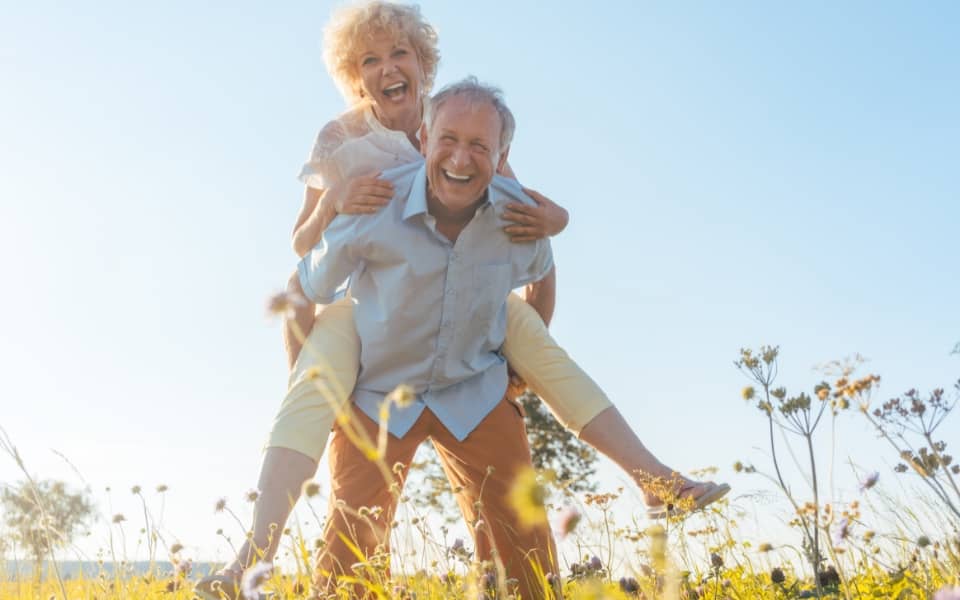 In this blog post, we will explore the use of Platelet-Rich Plasma (PRP) injections for knee pain and injuries. We will explore the science behind PRP knee injections, their potential benefits, the procedure, and what patients can expect during treatment. We will provide insight into the recovery process and answer questions.
Understanding PRP and its Role in Knee Injuries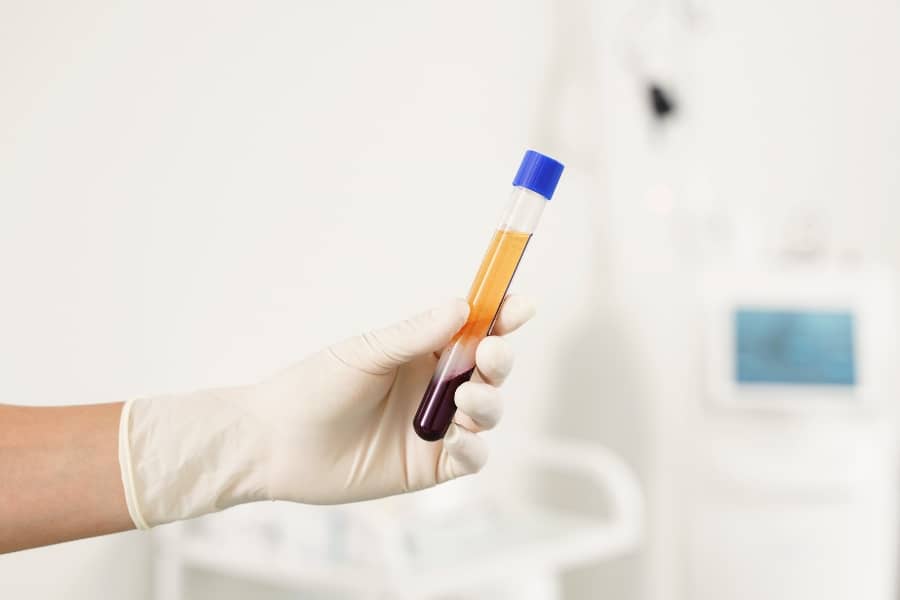 Platelet-Rich Plasma (PRP) is a regenerative medicine treatment that utilizes the healing properties of your blood. PRP for the knee is a non-surgical procedure that can be performed in-office, offering a natural approach to alleviate joint pain and promote healing. The process involves a nurse collecting a tube of your blood. The blood is spun twice, which allows us to concentrate on the healing elements. The PRP is placed in a sterile syringe. Dr. Tarlow then injects the PRP directly into your knee joint capsule, stimulating a biological, regenerative repair process.
The Procedure and Preparation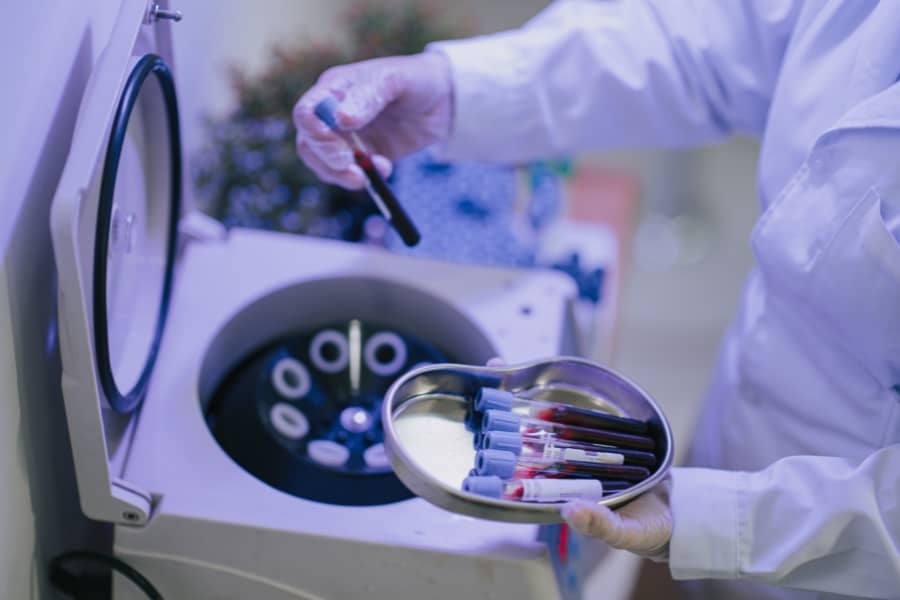 To obtain PRP, a small amount of your blood is drawn by a nurse from your arm. The drawn blood is then processed in the office using a specialized technique. Emcyte PurePRP, a trusted and high-quality preparation, is used to produce the PRP. The PRP is then carefully injected into your knee joint. The procedure typically takes about one hour, making it a convenient option for patients seeking effective pain relief and improved joint function.
PRP for Chondral Defects
Knee chondral defects are conditions where the joint surface develops a surface imperfection. These chondral defects are known to generate knee symptoms. The knee has a limited ability to repair itself and lacks biological activity. This can lead to chronic knee pain and swelling. However, PRP has shown promising outcomes in treating mild to moderate defects, particularly in knees that are otherwise healthy. PRP contains a high concentration of growth factors from your blood, which can aid in healing and stimulate the growth of cells or the metabolism of the matrix in the articular chondrocytes. By utilizing the regenerative properties of PRP, patients with chondral defects may find relief from pain and experience improved knee function. This relief usually continues for a year.
PRP for Osteoarthritis (OA) Knees
Osteoarthritis is a degenerative joint condition that alters normal joint metabolism, leading to increased cell breakdown and decreased repair. PRP can be an effective treatment option for mild to moderate knee osteoarthritis. This helps alleviate pain and swelling associated with knee osteoarthritis. This relief usually continues for a year.
How PRP Works in Knee Osteoarthritis and Chondral Defects
PRP works in different ways to improve the balance and healing of the joints. When PRP is injected, it releases growth factors from platelet alpha-granules, including hepatocyte growth factor (HGF), vascular endothelial growth factor (VEGF), platelet-derived growth factor (PDGF), and transforming growth factor-b (TGF-b). These growth factors play a crucial role in stimulating the healing processes within the joint. PRP also affects the cells lining the knee called synoviocytes. It increases the secretion of hyaluronic acid (HA), which helps maintain a healthy joint environment with balanced blood flow. Additionally, PRP reduces the presence of "bad proteins" like interleukin-1 (IL-1) and matrix metalloproteinases (MMPs) that contribute to joint inflammation. As a result, PRP helps suppress joint inflammation, alleviating pain, which is the most significant and debilitating symptom of knee osteoarthritis.
Ready to Schedule a Consultation?
If you seek a natural and practical approach to alleviate knee joint pain and promote healing, PRP knee injections may be the right choice. Dr. Tarlow at Advanced Knee Care specializes in PRP therapy can guide you through the process. To get started, complete our request form or contact our trained staff by phone or e-mail. We are here to address your questions and assist you throughout your treatment journey.

Dr. Tarlow is the only Orthopedic Surgeon to limit his practice to encompass Adult Reconstruction and Sports Medicine for the diagnosis and treatment of knees. Dr. Tarlow's practice focuses on excelling in the art of Knee Diagnosis and Surgery. He performs the full spectrum of Knee Surgery from Knee Arthroscopy, ACL Reconstruction, Patellar Stabilization and Cartilage Restoration to Makoplasty Partial Knee Replacement to Total Knee Replacement to Revision Total Knee Replacement. His focus is exceptional customer service and he endeavors to exceed the diverse expectations of his patients.