We're excited to share the news of a landmark partnership between Advanced Knee Care and Integrated Orthopedics, heralding a new era in our commitment to world-class orthopedic knee care. As we expand our specialist team and service offerings, we continue to ensure unparalleled patient care. Importantly, our offices have moved to 17300 N. Perimeter Drive, a location we share with Integrated Orthopedics. This merger allows us to serve a wider patient base, thanks to our expanded coverage of health insurance plans.

GET BACK TO FEELING LIKE YOURSELF!
Patients are looking for distinguished surgeons to bring first-rate surgical care in a one-on-one setting, which is an appropriate expectation.

Phoenix' Leading Robotic Makoplasty Surgeon with Over 25 Years of Experience: "WE STRAIGHTEN CROOKED KNEES"
The blueprint for providing exceptional patient care with outstanding outcomes is personal treatment with direct access to your physician. This is a guiding principle that Stefan Tarlow, M.D. has used to evolve Advanced Knee Care into a leading practice in the Valley.
After 25+ years of surgery (too many cases to count- and not enough cases to want to stop innovating and perfecting), Dr. Tarlow has developed a reputation of being the leading orthopedic knee surgeon in the Valley with over 1100 robotic assisted Makoplasty surgeries cases through March, 2021. His practice is unique because his surgical expertise includes the spectrum from Sports Medicine Knee to Joint Replacement Knee - Knee Arthroscopy, Knee ACL / Ligament Reconstruction Surgery, Knee Regeneration, Partial/Total/Revision Knee replacement, Robotic Joint Replacement Surgery.
His successes are the result of providing one-on-one treatment to ensure personalized care and total patient satisfaction.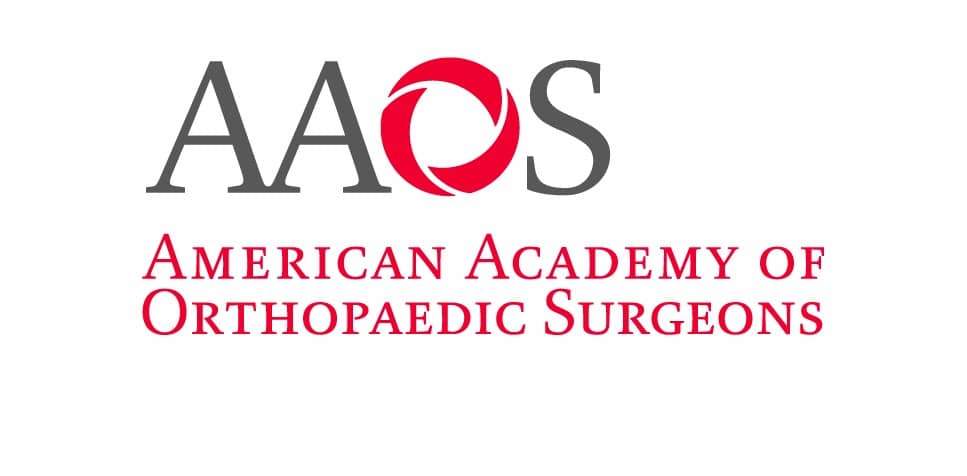 Knee Orthopedics Treatments
Individualized Treatment and Rehabilitation Programs
Each treatment program is custom tailored for the individual patient
Each patient is supported with referrals to top physical therapists in the community
Communication with your physician is a top priority (phone or electronic)
Learn more about our knee orthopedics practice
College gymnast 2 years after Dr. Tarlow ACL reconstruction knee.
Jaedyn Rucker, 2021 Pac 12 Floor Champion!
Art still hold the record at 11 feet after a Makoplasty knee replacement by Dr Stephen Tarlow.
Art Parry - Indoor World Record in Vault for the 70-74 age group
Shawn's performance coming to the plate, just a few months after right and left Makoplasty knee replacement.
Shawn Montoya Softball At-Bat
What Our Patients are Saying
"I have always enjoyed being active. As a former athlete, I was in shape, but my beat up knee was holding me back from enjoying life to the fullest. At 54, I finally decided to have a knee replacement. I spent over a year talking with physical therapists and other health care professionals to find the best technician for my surgery. I wanted a precise implant fit from a surgeon that had extensive experience. My search led me to Dr. Stefan Tarlow. His outpatient technique utilizes robotic technology and a cementless knee to ensure a quick and complete recovery. I didn't want cement added to my knee to fill in the voids; I wanted the right implant fitted correctly.
The out-patient surgery went well and I was appreciative that I did not have to spend several nights at the hospital. I was back at home that same afternoon. It was clean and I was comfortable. I was actively hiking and biking within two months and when the snow fell, I was skiing hard in Colorado within six months.
If you are like me and are not ready to slow down, I would direct you to Dr. Tarlow. He has performed over 900 robotic-assisted total knee replacements. When you combine experience with technology, only then will you have a winning combination."
Jeff Van Raaphorst - 1987 ASU Rose Bowl Champion
What Our Patients are Saying
Dr. Tarlow is an incredible surgeon. I had a knee replacement in January 2022 and a more tricky knee revision (from a previous surgeon) in March 2022. Dr. Tarlow was so knowledgeable about both, but really set himself apart while addressing the revision. He takes all the time in the world to be with you, both at appointments and also pre surgery. It's astounding actually.
I am very active and I wanted a surgeon who understood how important it was for me to be able to continue to lead that lifestyle for as long as possible. In fact, a Stryker rep highly recommended I meet with him as they have been in multiple operating rooms observing countless surgeons. Dr. Tarlow is a one physician practice vs the more corporate surgery practices I had checked out. The result: a comfortable and quick recovery.
Both knees are not only functioning incredibly, but I also was able to backpack the Grand Canyon for 5 days with 30 pounds on my back 7 months after the second surgery. He is the best of the best.
Jodi Sager
What Our Patients are Saying
Eighteen months ago, the thought of competing in a powerlifting event was nothing short of unimaginable. Yet, with Dr. Tarlow's expert care, I not only participated in the 2023 Arizona State Powerlifting event, but I also triumphed in my age and weight group! The incredible feat of squatting 290 lbs without any issues is a testament to his surgical skills and dedication to his patients.
Dr. Tarlow's support has not only enabled me to regain my strength but have also given me the confidence to take on new challenges. As I look forward to competing in the nationals, I am filled with immense gratitude for Dr. Tarlow and his team. Their expertise and commitment to excellence have truly transformed my life. Thank you, Dr. Tarlow, for helping me to reach new heights and rediscover the joy of competing!
Raymond Singh
What Our Patients are Saying
From the bottom of my heart, thank you for giving me my life back! I am forever grateful! Here we are on our courts at McKinley Beach, Kelowna, BC where we live. We played three hours yesterday in some crazy heat and 2.5 hours today! I feel amazing! I'm starting to train for a 100 kilometre bike ride next summer and looking forward to getting back to wakeboarding soon! I can't thank you enough!
Wendy Bowyer
What Our Patients are Saying
I wanted to thank you again for doing such an amazing job on my knee replacement! I signed up for a sprint triathlon the night before my surgery to keep me motivated on recovery. I would be almost 6 months out. Today was the day! I swam 400m, biked 12 miles, and ran/walked a 5k! I took a moment on the bike and the run to appreciate where I was at and what I was able to do again and I wanted to make sure to thank YOU!
It's been about three years since I have been able to do any kind of race and it was great to be back out there.
I hope you're having a great time as you finish up before retirement. I'm so grateful I found you for this surgery! Thank you again!
Kim Miller - 45 y/o High School Teacher and Coach
The phones are open for routine business:
Mon, Tues, Wed, Thurs
9am-Noon and 12:30pm-3:30pm
The Office/Phones are closed Fridays (calls will be answered the next business day)
For after-hours emergencies reach Dr. Tarlow via the answering service at: (480) 483-0393
Ready to Schedule a Consultation?