Makoplasty Robotic partial knee resurfacing is a less invasive solution designed to restore the feeling of a natural knee.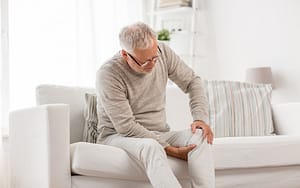 In the realm of knee surgery, patello-femoral replacement surgery stands as a vital solution for individuals grappling with knee pain and restricted mobility. This comprehensive guide delves deep into the intricacies of patello-femoral replacement surgery, unraveling the underlying anatomy, the surgical procedure itself, and the issues it targets to address. Whether you're a patient seeking […]
Read More
Ready to Schedule a Consultation?
Get started today by completing our request form. If you have additional questions, contact us by phone or e-mail, and our trained staff will assist you to the best of our ability or have Dr. Tarlow address your question when appropriate.