Dr. Tarlow embodies surgical excellence and a patient-centered philosophy.
Dr. Tarlow was born, raised and educated in Portland, Oregon. He attend Oregon Health Sciences Medical School. He did his 5 year orthopedic surgery residency at the same institution. He spent a Fellowship year obtaining specialized training for knee surgery in Sweden (Jan Gillquist, M.D.) and Alabama (James R. Andrews, M.D.). Dr. Tarlow's practice is limited to the treatment of  knee arthritis, injury and disease.  His first 17 years of private practice were at The Portland Knee Clinic. He has been in private solo practice at Advanced Knee Care in the Phoenix area since 2008. He is certified by the American Board of Orthopedic Surgery. He is a member of the American Academy of Orthopedic Surgeons and the American Association of Hip and Knee Surgeons.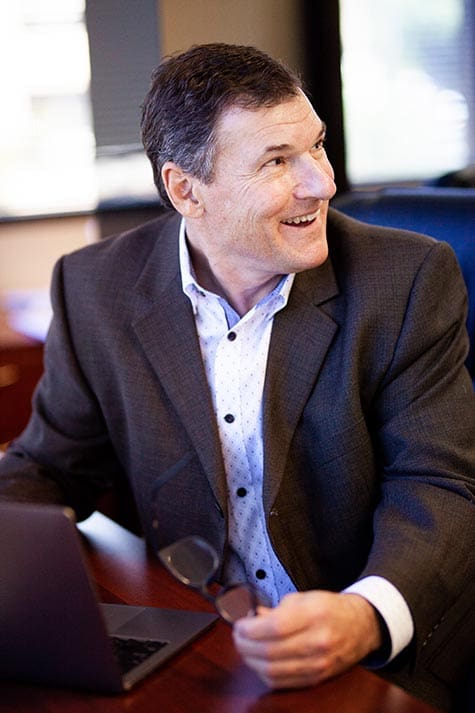 Dr. Tarlow is Arizona's most practiced and well-versed Makoplasty surgeon with over 1100 cases as of March, 2021.
Few Orthopedic Surgeons in Arizona provide comprehensive surgical treatment of the knee ranging from Knee Arthroscopy to Knee Regeneration to Knee Ligament Reconstruction to Knee Replacement (Unicompartmental/Total/Revision). Dr. Tarlow is one of Arizona's leaders in same day/outpatient Makoplasty Robotic Partial(uni) and MakoRobotic Total Knee Replacement. Advanced strategies for pain management and evolving technologies with surgical protocols allow most patients to go home directly from the recovery room. Since 2014 outpatient Total and Partial Knee Replacement has the advantages of no hospital stay, sleeping in your own bed, and pain medication on demand at your bedside. This fast track back to your own home keeps people in their normal routines with faster return to normal life and work. Same day joint replacement has been enthusiastically embraced by our patients. Dr. Tarlow is an pioneer of Outpatient Joint Replacement. He is a cofounder of North Scottsdale outpatient joint replacement programs that specialize in partial (uni) and total knee resurfacing. He utilizes the MAKOplasty® robot in a surgical technique that resurfaces the damaged area of the knee without compromising the healthy bone, ligaments and tissue surrounding it.
Tarlow on Knees
Dr. Tarlow's blog provides personal thoughts about the treatment of knee injuries and disease, answers to FAQs, and occasional insights into the practice of medicine and gratification of patient care.
EDUCATION MEDICAL
Oregon Health Sciences University, Portland, Oregon
TRAINING
Orthopaedic Surgery Residency: Orthopaedic Surgery Residency , Portland, Oregon Sports
Sports Medicine Fellowship: Dr. James Andrews, Birmingham, Alabama
Knee Surgery Fellowship: Dr. Jan Gillquist, Sweden
SURGICAL FACILITIES
SurgCenter of GreaterPHX
Scottsdale Abrazo Hospital
Ready to Schedule a Consultation?
Get started today by completing our request form. If you have additional questions, contact us by phone or e-mail, and our trained staff will assist you to the best of our ability or have Dr. Tarlow address your question when appropriate.