Knee replacement surgery is a life-changing procedure that can provide immense relief and improved mobility for individuals suffering from severe knee pain and dysfunction. If you or a loved one are considering knee replacement surgery or seeking information about the procedure, this comprehensive guide will address your concerns, provide a detailed understanding of the surgery, and help you make an informed decision.
Understanding Knee Problems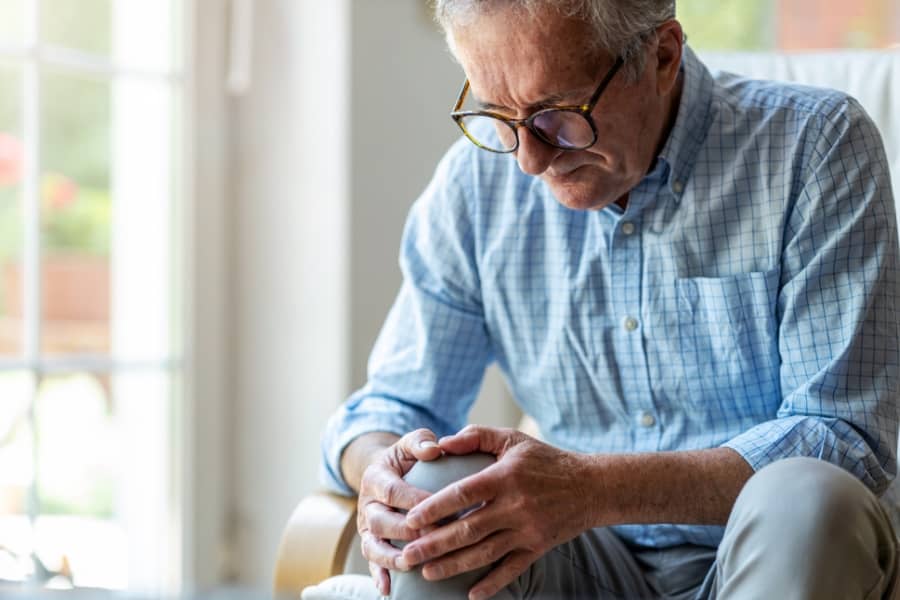 Before delving into knee replacement surgery, it's important to understand the common causes of knee pain and mobility issues. Osteoarthritis, rheumatoid arthritis, post-traumatic arthritis, and other conditions can lead to the deterioration of the knee joint, causing pain, stiffness, and limitations in daily activities. Non-surgical treatments such as medication, physical therapy, and lifestyle modifications may offer temporary relief, but when these options are no longer effective, knee replacement surgery becomes a viable solution.
Knee Replacement Procedure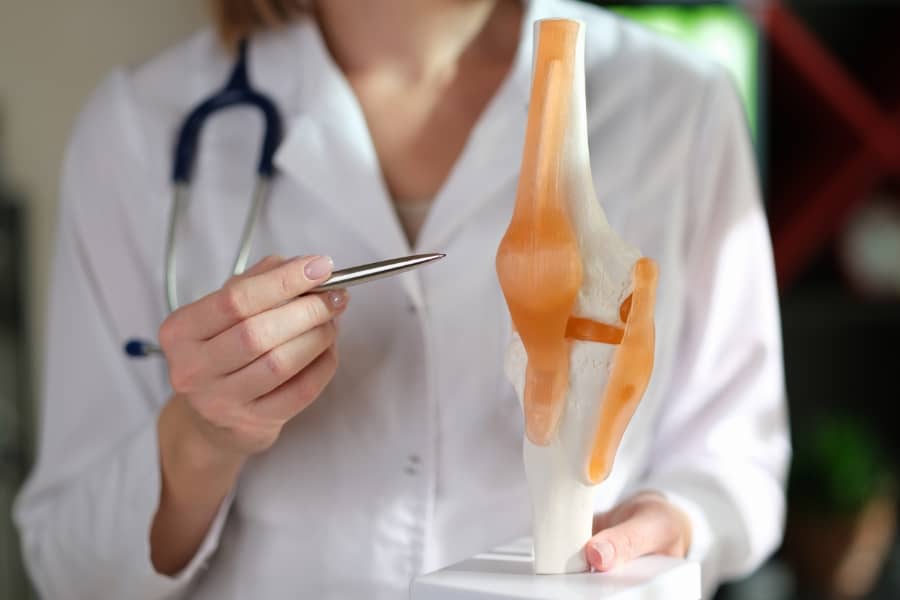 The knee replacement procedure involves removing the damaged surfaces of the knee joint and replacing them with artificial components. This surgical intervention is customized to meet the unique needs of each patient, with options including total knee replacement or partial knee replacement. During the surgery, the patient is placed under anesthesia. The surgeon makes an incision to access the knee joint. Using robotic technology, the damaged bone and cartilage are precisely removed using the Mako robot, and the artificial components are securely placed to correct angular deformity to restore stability which alleviates arthritic knee pain. Many people have returned to near-normal functions by returning to activities such as walking, hiking, most sports, and travel.
Preparing for Knee Replacement Surgery
Before undergoing knee replacement surgery, a thorough evaluation and consultation process is conducted to ensure the patient's suitability for the procedure. This includes reviewing medical history, physical examinations, and pre-operative tests to assess overall health. Lifestyle modifications, such as weight management and strengthening exercises, may be recommended to optimize the surgical outcome. Correctable risk factors (obesity, diabetes, and smoking) should be modified prior to surgery to minimize the risk of an adverse event. During this preparatory phase, we address patient expectations and address any concerns that are specific to our individual patients.
The Day of Surgery
Knee replacement is a day surgery procedure for nearly all people. On the day of the surgery, patients are admitted to the Ambulatory Surgery Center and undergo pre-surgical preparations with the surgical team that includes nursing and anesthesia and your surgeon. The patient is then taken to the operating room, where the surgical procedure is performed under the care of experienced orthopedic surgeons and a dedicated medical team. Post-surgical recovery room care and monitoring is usually 90 minutes, ensuring the patient's comfort and stability. People are discharged to home with a walker, pain medications, and post-op instructions.
Knee Replacement Recovery
The recovery phase after knee replacement surgery is crucial for a successful outcome. Physical therapy plays a significant role in the recovery process, helping patients regain knee strength, flexibility, mobility, and decreased pain. Strong pain medicine is required for 3-5 days. A walker is used for 7-14 days. A healthy diet, rich in nutrients, is also important for optimal healing and recovery. Patients can expect to achieve various milestones throughout the recovery timeline, gradually returning to their driving (1-2 weeks), normal daily activities (2-4 weeks), and work and exercise routines (1-3 months).
Managing Risks and Complications
Like any surgical procedure, knee replacement surgery carries certain risks and potential complications. These may include infection, blood clots, implant-related issues, and nerve or blood vessel damage. However, advancements in surgical techniques, infection prevention protocols, and appropriate post-operative care have significantly minimized these risks. It's crucial for patients to follow their surgeon's instructions, take prescribed medications, and seek medical help if they notice any signs of complications.
Life After Knee Replacement
After successful knee replacement surgery, patients experience remarkable improvements in mobility, pain relief, and overall quality of life. Activities that were once limited or challenging become more manageable. While the artificial knee joint may last for many years, proper care and maintenance are essential. Lifestyle factors such as maintaining a healthy weight, engaging in low-impact exercises, and avoiding excessive strain on the knee joint can promote long-term joint health.
Frequently Asked Questions (FAQs)
To address common concerns, here are answers to some frequently asked questions about knee replacement surgery:
How long does the recovery process take after knee replacement surgery?
The recovery timeline varies for each individual, but most patients can expect significant
improvement within a few weeks. Full recovery and return to normal activities may take 3-12 months.
What precautions should I take during the recovery period?
It is important to follow the surgeon's post-operative instructions, including medication
schedules, physical therapy exercises, and wound care. Avoid high-impact activities and excessive bending or twisting of the knee during the initial recovery phase.
Will I be able to resume activities such as sports and exercise after a knee replacement?
Most patients may resume most activities such as walking, swimming, cycling, hiking, racquet sports, skiing, golfing, and jogging. Always consult with your surgeon regarding specific activities and timelines.
What are the potential risks and complications associated with knee replacement surgery?
Potential risks include infection, blood clots, implant-related issues, nerve or blood vessel damage, and allergic reactions. However, these risks are relatively low, and the surgical team takes necessary precautions to minimize them.
How long does a knee replacement implant last?
Modern knee replacement implants are designed to be long-lasting, with an average lifespan of 20 – 30 years. However, the actual durability can vary depending on various factors, including patient activity level and overall joint health.
What are signs that indicate the need for a knee replacement?
Signs that you may need a knee replacement include persistent knee pain, limited mobility, difficulty performing daily activities, and the failure of non-surgical treatments to provide relief. Consult with an orthopedic specialist for an accurate diagnosis and treatment recommendation.
How Successful Are Total Knee Replacements in the First Three Years?
Knee Replacement surgery is very successful. 90% of patients are pleased with their knee function with the artificial joint. Twenty-year implant survival rates are 90%.
Does Outpatient Physical Therapy Improve Functional Outcome After Total Knee Replacement?
Quality of life and functional outcomes after total knee replacement are of great importance to both patients and surgeons. All studies show that a post-operative rehabilitation program is essential for a successful functional outcome. However, that program can either be directed by a physical therapist or the patient. Be sure to exercise your replaced knee in the first few months after surgery – failure to participate in some type of rehabilitation program will be a detriment to your outcome.
Knee replacement surgery offers hope and restoration for individuals suffering from debilitating knee pain and limited mobility. By understanding the procedure, its benefits, risks, and recovery process, patients can make an informed decision and approach their surgery with confidence. Remember, always consult with an experienced orthopedic surgeon to assess your individual situation and determine the best course of action.
If you are interested in learning more about knee replacement surgery, its benefits, and the recovery process, visit https://tarlowknee.com/ to explore additional information and resources.

Dr. Tarlow is the only Orthopedic Surgeon to limit his practice to encompass Adult Reconstruction and Sports Medicine for the diagnosis and treatment of knees. Dr. Tarlow's practice focuses on excelling in the art of Knee Diagnosis and Surgery. He performs the full spectrum of Knee Surgery from Knee Arthroscopy, ACL Reconstruction, Patellar Stabilization and Cartilage Restoration to Makoplasty Partial Knee Replacement to Total Knee Replacement to Revision Total Knee Replacement. His focus is exceptional customer service and he endeavors to exceed the diverse expectations of his patients.