Did you have a sports injury and tore your ACL? Maybe you have end-stage osteoarthritis with limited mobility or stiffness? Dr. Tarlow is an expert in surgical reconstruction and wants to help you. Whether it's a nagging pain from an old sports injury that never felt quite right or acute recent trauma, once you hit a threshold of knee pain that interferes with your ability to engage in everyday activities, it's time to seek medical attention.
Dr. Tarlow is an early adopter of robotic outpatient joint replacement. This enables some people to be treated with a partial knee replacement rather than full knee replacement.
Who Needs A Knee MD?
Choosing a knee specialist is essential for your rehabilitation and recovery from fresh knee injuries. The nature and severity of your injury will determine the treatment plan, which could fall on a spectrum of care from physical therapy and bracing to a total knee replacement. If you've recently stabilized a significant knee injury, meeting with a knee MD orthopedist specializing in knee care should be at the top of your to-do list.
Sometimes, patients who suffer from knee pain wonder if they should see a rheumatologist or an orthopedic knee surgeon for treatment. Although both specialists focus on muscles, bones, and joints, orthopedic knee surgeons specialize in surgical treatments and manage care for fractures to heal. In contrast, rheumatologists focus on joint disorders treated with lifestyle modifications and medication. Meeting with your primary care physician and discussing your current symptoms and the duration of your knee pain will help your primary care doctor advise you on the best specialist for your treatment plan.
Why A Knee MD?
Some orthopedists are generalists; they treat patients who have problems with their bones or joints regardless of where on the body the pain originates. Other orthopedists are specialists and focus on only one area of anatomy. For example, you might have an orthopedic surgeon specializing in knee replacements, shoulder surgery, or hip care.
Whether you seek care from a general orthopedist or a specialist, all orthopedic surgeons undergo a rigorous academic course load and hands-on training. It takes four years to complete their undergraduate degree, successful performance on the MCAT, and four years of medical school. Next, doctors who become orthopedists ALSO complete five years of study at a major medical institution for their orthopedic residency, followed by a one-year specialized education in a fellowship program.
After fourteen years of academic study and live-patient training, a doctor may choose to specialize in one area of the body. That means they will become highly practiced in diagnosing and treating injuries sustained in that area of focus. For example, suppose you have knee pain and know it's time to see a specialist. It makes sense to actively seek out a knee MD who is an expert on knee health and treatment options to diagnose and care for your knee correctly AND has "put in the reps" to be an expert in treatment options.
What Does An Orthopedic Knee Surgeon Do?
Contrary to what the title suggests, orthopedic knee surgeons do not just perform knee surgery. They are highly trained professionals able to diagnose and treat various bone conditions. If you have a musculoskeletal condition, know that surgery is only considered when more conservative treatment options have been attempted without success.
An orthopedic knee surgeon will meet with patients to diagnose musculoskeletal problems and create individualized care plans on any given day. Some days will call for monitoring rehabilitation of current patients, and some days an orthopedic knee surgeon may find that they have a full docket performing surgeries. It's important to remember that even though "surgeon" might be in their title, performing surgery is not the only sort of patient care these specialists do during their workday.
Why Dr. Tarlow is known as the Knee MD of Phoenix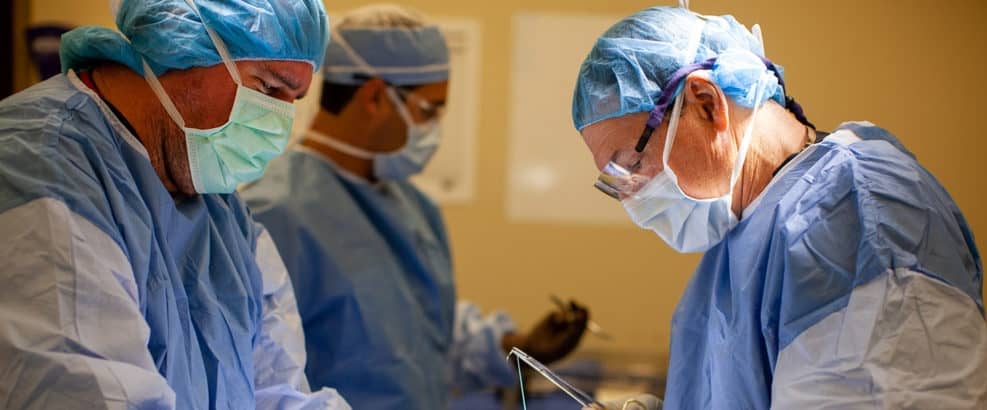 Patient-centered care and surgical excellence are Dr. Tarlow's Phoenix Practice hallmarks. Known as the knee MD of Phoenix, Dr. Tarlow has almost 35 years of orthopedic history, all focused on the knee. In addition to a deep understanding of treatment options, Dr. Tarlow is Arizona's most practiced and well-versed MAKOplasty® surgeon, with over 1100 cases as of March 2021.
Dr. Tarlow is a pioneer of Outpatient Joint Replacement. His innovative work five years ago made this surgery an outpatient procedure for total and partial knee replacement with MAKOplasty®. No hospital stay means you are sleeping in your own bed with pain medication on-demand at your bedside. This fast-track back to your home keeps people in their regular routines with a faster return to everyday life and work.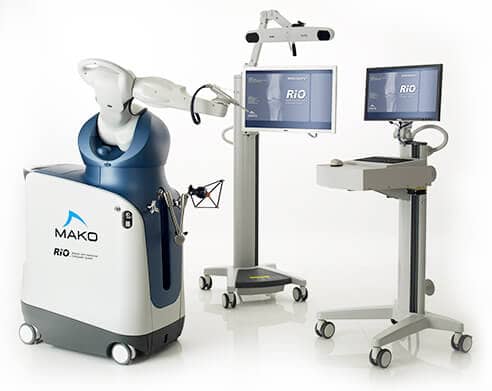 Mako is changing how joint replacement surgeries are performed by providing each patient with a personalized surgical experience based on their specific diagnosis and anatomy. Dr. Tarlow then guides the robotic arm to execute that plan. Dr. Tarlow, the knee MD of Phoenix, is an enthusiastic early adopter of this transformative technology.
The knee MD of Phoenix is one of the nation's most experienced and sought-after knee specialists. Serving patients from all walks of life, Dr. Tarlow has helped world-record-holding athletes compete after complete knee replacement surgery, and D1 collegiate athletes set records after successful knee surgery. In addition, he's helped former athletes access an active lifestyle after old injuries kept them from enjoying life and weekend warriors that need help getting back to the activities they love.
The knee MD of Phoenix, Dr. Tarlow, believes that the blueprint for providing exceptional patient care with outstanding outcomes is personal treatment with direct access to your physician.
It's a promise that you will enjoy access to a distinguished surgeon bringing first-rate surgical care in a one-on-one setting when you seek care from the knee MD of Phoenix.

Dr. Tarlow is the only Orthopedic Surgeon to limit his practice to encompass Adult Reconstruction and Sports Medicine for the diagnosis and treatment of knees. Dr. Tarlow's practice focuses on excelling in the art of Knee Diagnosis and Surgery. He performs the full spectrum of Knee Surgery from Knee Arthroscopy, ACL Reconstruction, Patellar Stabilization and Cartilage Restoration to Makoplasty Partial Knee Replacement to Total Knee Replacement to Revision Total Knee Replacement. His focus is exceptional customer service and he endeavors to exceed the diverse expectations of his patients.