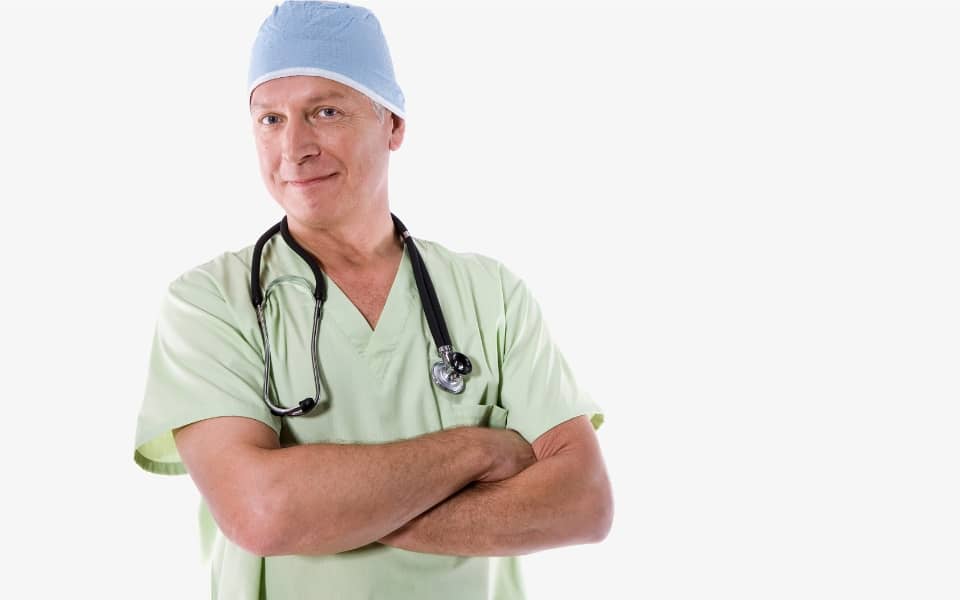 When it comes to finding the right knee replacement surgeon, the decision is of utmost importance. Knee replacement surgery is a complex procedure that requires expertise, precision, and skill. The outcome of the surgery can have a significant impact on an individual's quality of life, mobility, and overall well-being. Therefore, it is crucial to carefully evaluate and consider various factors before making a well-informed decision. In this article, we will discuss the key factors individuals should consider when selecting a knee replacement surgeon. By understanding these factors, you can make a confident choice and ensure the best possible outcome for your knee surgery.
Surgeon's Qualifications, Specialization, and Robotics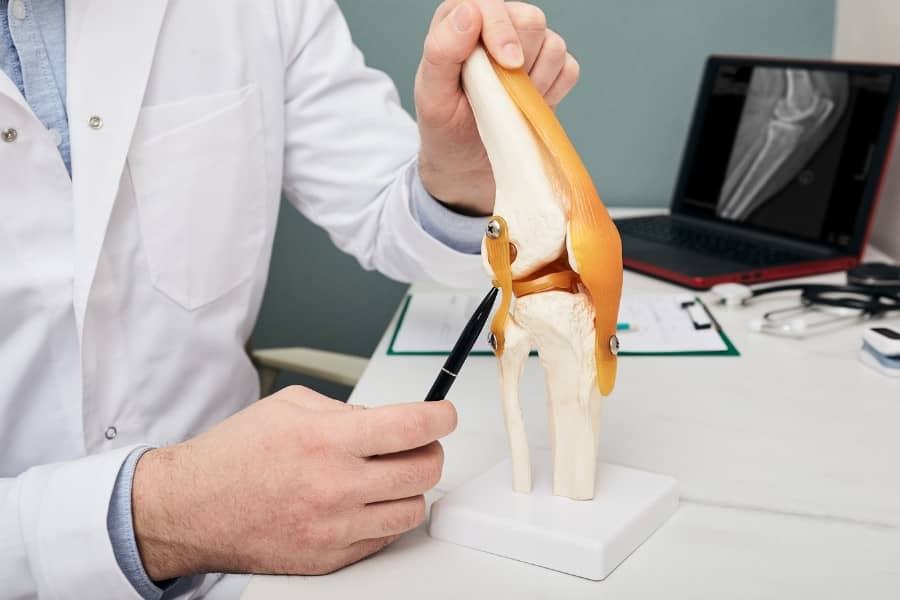 The first and foremost factor to consider is the surgeon's qualifications and specialization. Look for a surgeon who is board-certified in orthopedic surgery and has received advanced training in knee replacement procedures. A qualified surgeon has undergone rigorous education, residency, and fellowship programs to gain the necessary skills and knowledge. The top surgeons remain committed to lifelong learning and adapting technologies that improve patient success. Surgical Robotics has modernized knee replacement surgery techniques and greatly improved patient function and satisfaction from knee replacement surgery.
Furthermore, it is essential to ensure that the surgeon specializes in knee replacement surgery. Knee replacement is a specialized area within orthopedics, and surgeons who focus on this field are more likely to have extensive experience and expertise. By choosing a surgeon with a specific focus on knee replacement, you can benefit from their in-depth knowledge and refined surgical techniques.
Years of Experience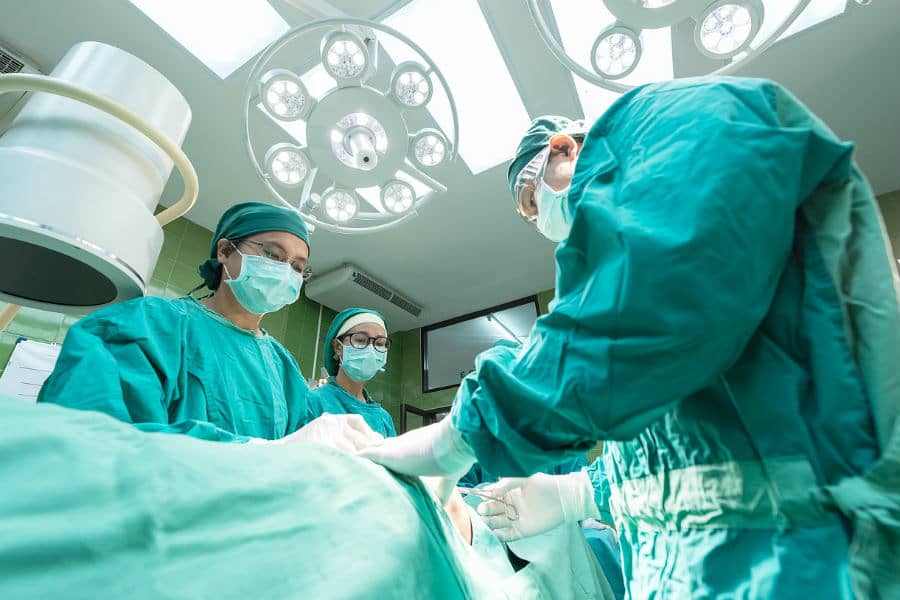 Experience plays a vital role in the success of knee replacement surgery. While the qualifications are essential, the number of years a surgeon has been performing knee replacements can provide valuable insight into their expertise. A seasoned knee replacement surgeon has likely encountered a wide range of cases and complications, allowing them to refine their skills and improve patient outcomes over time.
When researching potential surgeons, inquire about their experience in performing knee replacement surgeries. Ask about the number of procedures they have completed and their success rates. A surgeon with a substantial amount of experience will instill confidence in their ability to handle your case effectively.
Track Record of Successful Outcomes
The track record of successful outcomes is a crucial factor to consider when choosing a knee replacement surgeon. Look for surgeons who have a proven history of positive results and patient satisfaction. This information can be obtained through patient testimonials, reviews, and references from previous patients.
In addition, consider researching the surgeon's complication rates and revision surgery rates. A low rate of complications and revision surgeries indicates the surgeon's ability to perform the procedure with precision and minimize potential risks. A successful track record demonstrates not only the surgeon's technical skills but also their commitment to delivering the best possible outcomes for their patients.
Communication Style and Patient Care
Effective communication and compassionate patient care are key factors in ensuring a positive surgical experience. A knee replacement surgeon who takes the time to listen to your concerns, answer your questions, and explain the procedure clearly and understandably can significantly reduce anxiety and build trust.
During your initial consultation, pay attention to the surgeon's communication style. Do they actively engage with you? Do they address your concerns adequately? Do they provide you with realistic expectations? A surgeon who demonstrates excellent communication skills and shows genuine care for their patients is more likely to provide comprehensive pre-operative and post-operative support.
Availability of Post-Operative Support
The postoperative phase of knee replacement surgery is crucial for a successful recovery. The availability of post-operative support from the surgeon and their team is an essential factor to consider. Adequate follow-up care, physical therapy guidance, and access to rehabilitation services can significantly contribute to your rehabilitation and overall outcome.
Inquire about the post-operative support provided by the surgeon. Ask about the follow-up visits, rehabilitation programs, and any additional resources they offer to support your recovery journey. A surgeon who prioritizes post-operative care and provides ongoing support demonstrates their commitment to your well-being beyond the surgery itself.
Patient Reviews and Recommendations
Patient reviews and recommendations can provide valuable insights into a knee replacement surgeon's reputation and patient satisfaction. Look for online platforms where patients share their experiences and ratings. Reading through these reviews can give you a better understanding of the surgeon's strengths, weaknesses, and overall patient care.
Additionally, don't hesitate to ask the surgeon for references from previous patients who have undergone knee replacement surgery. Speaking directly with someone who has been through the process can provide firsthand information about the surgeon's skills, professionalism, and overall patient experience.
Conclusion
Choosing the right knee replacement surgeon is a decision that should not be taken lightly. By considering the key factors discussed in this article—surgeon's qualifications and specialization, years of experience, track record of successful outcomes, communication style, availability of post-operative support, and patient reviews, you can make an informed choice that increases the likelihood of a successful surgery and a positive outcome.
Stefan D. Tarlow, M.D. is a knee replacement surgeon who possesses all these important qualities. We invite you to visit him at tarlowknee.com. Doctor Tarlow is a highly skilled and specialized knee replacement surgeon who is committed to providing the highest quality care and delivering excellent outcomes for his patients. With our team's expertise, experience, and patient-centered approach, we strive to help you regain mobility and improve your quality of life.
Remember, your choice of a knee replacement surgeon can make a significant difference in your surgical experience and the long-term success of your knee replacement. Make an informed decision and trust your knee health to the best.