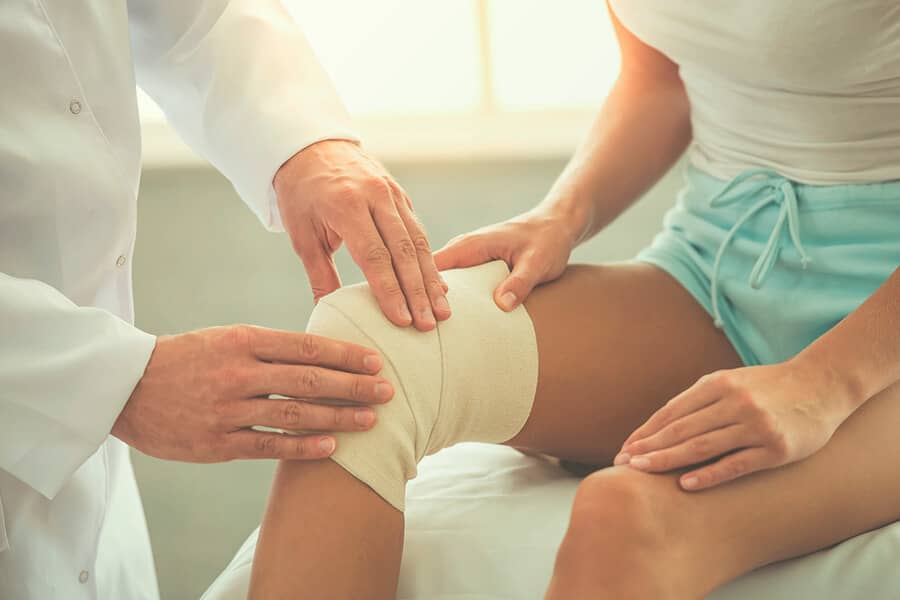 One of the most common orthopedic procedures is total knee replacement. This minimally invasive procedure is also known as arthroplasty. It is used to replace worn or damaged surfaces of the knees. Basically, an implant is placed as a replacement for the knee surfaces to increase mobility, relieve pain and help the patient return to his/her normal everyday activities.
Minimally Invasive vs. Traditional Approach
The main goal of total knee replacement procedure is to relieve the pain, restore the health and function of the, and to eventually help the patient return to daily activities. In this procedure, the damaged bone and cartilage are removed from the surface of the knee and replaced with artificial ones.
The traditional approach involves full surgery. It takes longer and leaves a long vertical incision in the center of the operated. Now minimally invasive knee replacement is gaining more popularity over the traditional approach. This is because, as the term suggests, the technique is less-invasive and faster. I also uses a shorter incision; hence, speeding recovery and reducing postoperative complications.
While both traditional and minimally invasive total knee replacement have more or less the same results; minimally invasive promises a faster recovery and lesser risk for complications. The only problem is that unlike traditional approach, minimally invasive procedure is not for everyone. You need to discuss with your surgeon first if you are a good candidate for the said procedure.
Minimally Invasive Knee Replacement
In minimally invasive TKR, the artificial implants used are the same as the ones used in traditional approach. However, the surgical instruments used for the removal of the damaged cartilage and bones and for the placement of the implants are different and more specialized. This is because in minimally invasive procedure, the incision is shorter, about 4 to 6 inches only, compared to the 10-inch incision in traditional surgery. This means less tissue disturbance and faster recovery. Additionally, the technique used in opening the knee is also less invasive, avoiding trauma and reducing risk for infection and other complications.
Among the benefits of minimally invasive knee replacement procedure are quicker and less painful recovery, rapid return to normal daily activities and lesser damage to soft tissues. It also means less stay at the hospital.
As already mentioned, not all people are a good candidate to undergo minimally invasive total knee replacement. If you wish to know if you are a candidate or not, and if you wish to know more about minimally invasive knee replacement; contact an orthopedic surgeon. Make an appointment with Dr. Tarlow today.